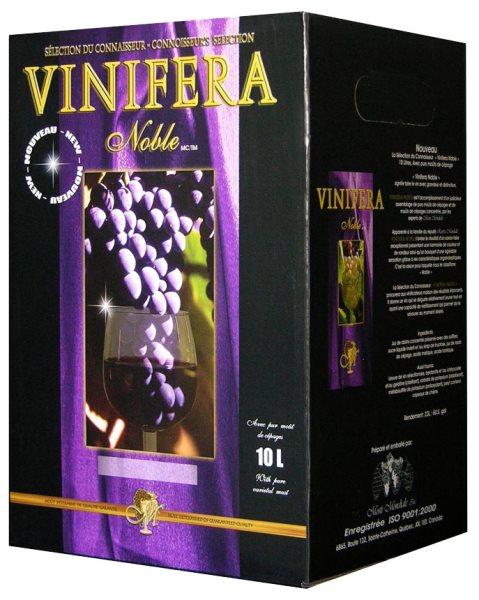 Vinifera Noble
---
Mosti Mondiale 10 litre Vinifera Noble presents a perfect blend between both fresh grape juice and concentrate at a price that will make all winemakers excited.
Vinifera Noble will yield wines that can be consumed young. Choose from a wide range of varietals, each which will provide you with 30 bottles of wine of unpararalled body, bouquet and colour.
As this is a brand new range to the UK stocks will be limited to start with. We hope to eventually stock all the varietals but have initially chosen some very exciting wines which we hope you will enjoy. Please remember that this range contains both fresh juice and concentrate which is unique at this price level.
Description
Price (£)
QTY

Vinifera Noble

A close relative to the Cabernet Sauvignon grape, Cabernet Franc has long been in the shadows of the former. Its plethora of complex notes of blackberry, blackcurrant, herbs and pepper has given its popularity a boost in recent years.

£52.45

Add to Basket
Add to Basket

---